Tom Cruise denied to dance PSY Gangnam Style when he visited Korea for promoting his film!
Tom seemed to reply "I would think about it!" to PSY's proposal "Would you like to dance "Gamgnam Style" with me?" last September.
But he denied… He really didn't want to do that!?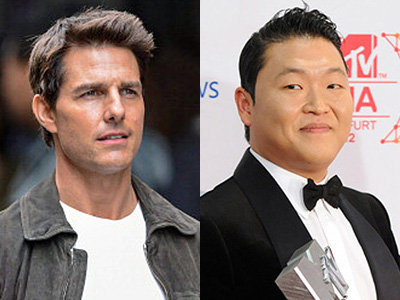 For promoting his latest film "JACK REACHER", Tom Cruise visited Korea.  He denied to dance PSY's "Gangnam Style".  Why did he deny it?
He visited Japan on 8th for promoting this film, and participated to press interview and Japan premium held on 9th.   He had a hard schedule that he immediately flied to Korea.
"Gangnam Style" restaurant was opened without permission of PSY!  He has generosity style.
Tom was welcome at Incheon International Airport, and participated to press interview on 10th.  He was requested to dance PSY's Gangnam Style, but denied it.  We thought he doesn't like PSY?  but the real reason is " PSY could dance better than me!".
"I'm glad about his success.  Everyone enjoy dancing, too."  He celebrated PSY's success.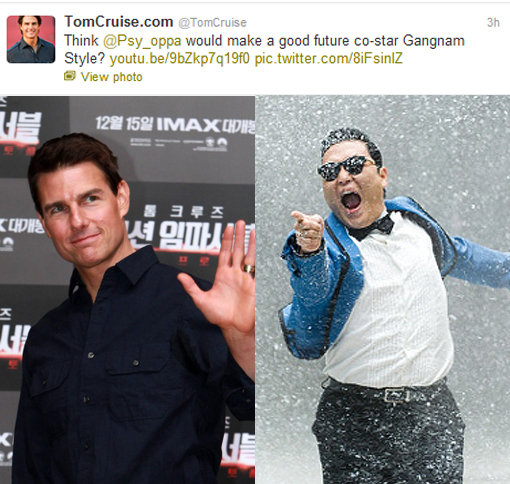 -  It's rare that Tom Cruise who is known as a social person refused…
- Well,  Tom Cruise is not crazy.  lol
- Tom Cruise seems to have pride rather than we thought.
- PSY sang anti-US song before, so Tom might be angry about that!  lol
- He just didn't feel like that, I guess.
- You're not rocking, Tom!
- I guess someone asked about his religion (Scientology)?  Then he felt bad and refused…  lol
- He might really not want to do that…
Related article: